from $350.00 +GST

Australian Property & Building Inspections will ensure you know what you are buying and our local trade qualified building inspector will identify any fault or defect prior to negotiating a price or bidding on a future property.

A pre purchase inspection report is a document outlining any major and minor defects found during an inspection by one of our registered building inspectors. We identify problems that range from major structural defects to leaking plumbing.

Australian Property & Building Inspection building inspections are conducted within 24 hours of being booked, and the report supplied the next working day.

Download a sample pre purchase inspection report or review our building inspection cost table.
"This was my first time purchasing a property, and I was glad I went with APBI. They were affordable, and the service was quick and professional. They liaised with the agent to confirm a time and did a thorough inspection of the property! Would recommend - it was a very easy process!"

"Very responsive and quick turn around on the building and pest inspection report. Ispectory available on phone to discuss all issues identified after inspection."

"Well worth the peace of mind! Small up front cost could save you thousands in the future."

"Engaged APBI recently. Highly professional, ontime throught the tenure. Exhaustive reports & high attention to the details. Highly recommended."

"So far is a good experience using APBI. They gave prompt reply to the enquiries, and they done the inspection and reports in timely manner. The inspector is easy to be contacted. They also gave a very good price!"

"I needed an urgent Building Inspection for the purchase that I made. I contacted APBI team and explained my circumstances, they organized an inspection even earlier than what they first promised me and the report was ready and sent to me straight away."

"Very detailed and thorough report. Thank you for your business, much appreciated."

"I had a building inspection completed by APBI in February 2020. I had to reschedule at the last minute and the team were very understanding and easy to communicate with. The inspector showed up on time and was very respectful. He completed a very detailed report and was available for a follow up phone conversation which was extremely helpful. I would definitely recommend this service."

"Decent value, fast turn around Pre-Auction inspection. Good communication with real estate agents. Perhaps not as much detail in the "hard to reach" areas of the house as I would like, e.g. stumps under house. Also I think they missed some water damage in the garage ceiling, but nothing major."

"We would highly recommend APBI as they were prompt and extremely helpful in providing feedback and guidance even during the actual inspection."

"This company was easy to speak to and organise an appointment and everything was complete quickly would definitely use them again and recommend them"

"Good experience, professional and through report. Dealt with company a couple of times and very easy to deal with. Have referred clients to them for reports as needed."

"I had a few last minute properties to inspect prior to purchasing our first home. Not only did the team accommodate us quickly the report was complete also within a short time frame. The inspection looked at things we didn't even consider and we actually did not buy a property based on structural issue that could not be seen by everyday people like us. Thanks for saving us a ton!"

"As first home buyers, its nerve racking to go through you first build without any experience or know how. Im really happy I've found APBI also through recommendation of a previous customer. David the representative was really helpful even after the inspection for some follow up query. Absolutely recommend everyone to get your own private inspector when building, this is for your own peace of mind. Thank you APBI"

"I used ABPI for inspection for building and termite, I received reports for both on time and staff were prompt to book time and cater my needs. I contacted both inspectors later one to follow up and ask question and they were both professional and helpful. I recommend APBI for next inspection you may have."

"We hired Australian property and building inspections prior to attending an auction of a house that needed major renovations. Australian property and building inspections were so helpful from the minute I called to sending a staff member out within a couple of days. The report was promptly sent to my email a day after the inspection and was extremely thorough breaking down each part of the house which really put my mind at ease when attending the auction. Would not hesitate to contact for my next building inspection as very professional and efficient service Thankyou!"

"I had a pest and building inspection with APBI. Extremely happy with their service. Report was quite through and we'll presented. Recently referred them to my friend. Which went great again. Highly recommended."

"I believe you get what you pay for. This company provided a thorough inspection and we were able to go ahead with the property purchase. Very reassuring to have such a good inspection service."

"Our experience was fabulous with the Company.they were quick with the report and it was very detailed.Also they set a direct contact with the agent to schedule an inspection...just the kind of experience that we hoped for."

"Great company to deal with. Good communication."

"Easy to deal with. Very prompt and professional. Highly recommended."

"Building inspection report documented issues I had already identified without providing reason for the defects. In other words I could have written the report myself without paying the $500+ price tag. Provided the report to my house builder who basically laughed in my face. Beware what you ask and pay for, as this was just a waste of money."

"I need a pre-purchase building and pest inspection report done urgently and APBI handled the process amazingly. The report was very detailed and professional. Great value. Will definitely use them again."

"I reached out to Greg and he was very helpful. The response time was quick and Greg kept it simple. Highly recommended!"

"Easy, affordable and fast."

"We recently hired this companies service to inspect a property we were interested in. The property inspection and report were taken out very professionally and in great detail. We were very happy with the service they provided, will definitely be using this same company for any future inspections."

"APBI team has been absolute fantastic for new build inspection. I took their service for 4 stage inspection for our new build. The have a responsive team over phone and email, they are very flexible with the scheduling. Inspector capture every minute details and record them in the report. Very prompt in sending the reports and available to answer any questions we had. We loved the experience, buying a new home is a daunting task, but having APBI on our side helped us be relaxed w.r.t. quality of the build. They are very professional and experts in what they do. I highly recommend APBI. Thanks again team!"

"It was very good experience"

"Great service and easy to read detailed report. Will use again."

"Very flexible service, allowed me to change the booking times several times (due to issues with accessing keys from the agent) at no added cost and offered a reliable and value for money service generating a detailed report. They were prompt with email reviews and this allowed me to make bookings whilst overseas. Would use again!"

"Very easy to communicate with. The building inspector met the estate agent and we received a prompt report. Would prefer to meet them in person next time around to get some more in-depth answers on some areas which where inaccessible, but we didn't contact the agent to ask."

"Great experience, thorough report. Can't ask for much more!"

"Easy to book in and the inspector showed up on time. He was helpful and I asked a few questions during the inspection which were answered then and there. Report was fairly thorough and caught the major issues but perhaps focused a bit too much on relatively minor issues for my liking (plaster cracks, broken floor vents, etc) while not checking more significant areas (eg. heating/cooling). Would recommend and hire again."

"We recently had a building and pest inspection carried out by APBI. Our inspector was very happy to focus his time and efforts on our areas of concern and to leave aside portions of a standard inspection that were unnecessary for us (as owner occupiers), effectively customising the inspection to meet our requirements. His advice on the day and within the final report were very helpful. Highly recommended."

"Glad to do business with. Quick response, prompt action"

"I have dealt with this company a couple times now and they have been very good, great service, value and have a quick turn-around with their reports. Highly recommended."

"I have contacted them for building inspection of my investment property. Since I have booked until completion,they were absolutely providing excellent service. Their reports were very good and I have contacted the inspector for a couple of questions. He has explained me very clearly which was much appreciated. I would love to use them for future for their great service and prompt timely response. Great value for money....."

"Australian Property & Building Inspections very responsive and easy to work with. They organised everything with the Real Estate Agents for Building inspections so we did not have to worry about anything. Only thing was that the Building inspection was not as detailed as expected but it was easy to understand and did the job well. Unbeatable prices as well."

"Great service and inspection and detailed report provided. I am very happy with the service and I will use again in the future. Thanks for all your assistance. I highly recommend this business"

"The building inspection and report were great. However, the building inspector used the toilet then tried to flush paper towel, resulting in a blocked and overflowing toilet... APBI were not helpful with resolving this matter, stating that they couldn't get in contact with the builder then failing to return my calls."

"Excellent and fast service provided by Chantelle and her team. I am very happy with the service and I will use this company again in the future. Thanks for all your assistance. I highly recommend this business."

"I had a very good experience with APBI, they were prompt with the booking, the report was easy to read and covered off exactly what we expected and allowed us to make a decision on whether to bid for the house. I will use them next time we require an inspection."

"It was our first building and pest inspection so we didn't really know where to go or what to expect! APBI was super easy and efficient. Received our report quickly and even called Ray - the inspector the next day who was lovely enough to answer some of our questions and clarify on any concerns we had. Would highly recommend!"

"I've been very happy with the service with APBI so far for our first home building inspection. I am impressed with their customer service, prompt response, integrity in delivery the service, follow up question I had and on time delivery of inspection report within 24 hour. Would highly recommend the service."

"I needed help quickly and the team sent Ray out to help me - he was on time and knew what to look for. Gave me great peace of mind and appointment was set up quickly and professionally. Would recommend for anyone who needs knowledge and experience to get their inspection done right."

"The building inspection I purchased from APBI was completed in a professional manner and within the given time frame. I contacted the building inspector Greg via email for a clarification and he responded very quickly. Overall I was happy with the service."

"I am very impressed with the report APBI has shared..Its very detailed and did help me to point out couple of things to the vendor which i couldn't notice myself even after inspecting the property 3-4 times :). The price was very competitive and i have receipt prompt response whenever i have tried to reach out to them. I would definitely recommend APBI.."

"Good experience, professional people and friendly. Would recommend."

"User friendly website, efficient office staff and easy to communicate to inspector!"

"I had a great experience with them. All staff is very professional and easy to talk. A good value of money. Thanks"

"Turned up on time. very pleasant to deal with. Would recommend."

"They did a thorough inspection of the property and the report very detailed. I wouldn't have found most of the issues without them."

"Very detailed and professional inspection report provided"

"Very professional and provide good advise."

"I am very happy with the service. The report is detailed. Had a phone call with the inspector afterwards and he described the condition of the property and explained to me all the issues. I would recommend their service"

"Buying a house is a scary time. Lots of paperwork with the banks, preparing for an auction etc. We thought it was a good idea to get a building and Pest inspection done prior to auction. ABPI were fantastic, very responsive, they organised the inspection between themselves and the real estate agents and did the job with no other requirements from me. The report itself for very detailed and allowed me to cost all the parts that need to be fixed prior to auction. Will be going with them again. Beth"

"The building inspector was very friendly and he was very happy to answer my all questions. I can strongly recommend APB to anyone. Keep up your good work."

"Called up a few days before inspection was required and organised someone to come out despite the short notice on a weekend, inspector was friendly and pleasent to interact with and the report given at the end was very useful. Would recommend."

"The service was easy to book and the report was very detailed/informative."

"Arranging an inspection for our newly purchased apartment was a simple and helpful process. Our Inspector arrived on time, completed his assessment promptly and kindly answered my questions. Thanks for making this small part of our home-buying experience so easy!"

"APBI had been great and easy to deal with. I organizing a building and pest inspection for a property that i was buying on Thursday and APBI locked in a building and pest inspection for me the following Monday. Report from APBI relating to my property was received swiftly on Tuesday morning and i was happy with the results. Would recommend to friends and family in the future."

"I got them to do an inspection for a property I was interested in and they did an excellent, thorough job. The agent also mentioned that of all the inspectors they had through they were the most painstaking."

"The team at Australian Property and Building Inspections were fantastic. From my first phone call to them I felt at ease. A thorough inspection was completed and an informative report given, for a reasonable price. One of the Realestate agents also said to me just recently that the gentleman whom attended the property to complete the inspection was lovely. So that?s also good to hear. Really happy with the whole process, would highly recommend having an inspection done, great peace of mind. Thank you to the team at Australian Property and Building Inspections, great work."

"Easy and stress free. Price was competitive and report was detailed and easy to read. Building inspector even called me back on a Saturday when I had questions about the property. He also called my dad the following week to provide him with advice on the property. Would use again in the future"

"APBI Inspector is skillful and knowledgeable. He provided full report about his findings along with photos . They were always on time throughout the building process. Highly recommend them."

"I was very impressed with APBI. The building inspector clearly had a lot of experience and it showed in his report which brought to light the finest details which I never would have noticed myself. The inspector was also very polite, professional and helpful when I needed to call him to discuss the report, which then helped me communicate the concerns to the builder much more effectively. I would use them again for my next build & highly recommend them."

"The inspector was really professional and gave us very good insights into the property which we missed, so highly recommended."

"Greg know his stuff & went through the checklist for pre-settlement inspection. He knows where & what to look for at my apartment. He even gave his advice to the builder on some areas for improvement. After the inspection, he assured me that my apartment is in good conditions."

"Professional and thorough and good value too."

"Quick and easy inspection arrangement. The inspection report was thorough and well explained. Great service."

"The inspector from APBI was very thorough and produced a very professional report noting down even the slightest of anomalies. Highly recommend their services."

"Inspection booked with short notice. Report written in detail level. Building inspector very helpful with specific questions. I highly recommend this company for any building inspection."

"Michael was very knowledgeable and provided us with very professional and friendly service. The inspection was very thorough and gave us an insight as to what we?ll need to look out for in a newly built home. Would highly recommend their inspection services!"

"Professional and timely inspection conducted by the inspector. Got to the level of details which normally non-professional could not sight. Highly recommend it."

"Building Report was very detailed and thorough. SErvice was great and prompt. Thanks"

"We had our final stage new building inspection with APBI. Customer Service team was very helpful with organising the inspection with our builder even with a short notice. Greg, our inspector, went through the house very carefully and the report he has prepared was clear and easy to follow for non-experts like ourselves. We are happy with the price and service provided."

"Excellent Service and quick respond: I booked the 4 stages package inspections with APBI for my new home in Bentleigh and the confirmation was sent on the same day Professional: The reports were sent to me the next business day after each inspection , provides detailed explanation & effective reporting for each stage for the developer. I am extremely satisfied with the report and would recommend APBI to anyone seeking a third party inspections."

"Excellent service - Quick to respond. Detailed report. Open to taking me through the report via a phone call."

"On time services,Write effectively report to the developer. Reasonable price"

"I ordered a building inspection for a property that I was interested in bidding on at auction. The report came back the next business day after the inspection and was much more detailed than I had anticipated. Greg went up into the ceiling and into the subfloor and gave the building a clean bill of health for the structure. He pointed out many areas around the exterior and garage that need attention giving me a great to do list for once I move in. I am extremely satisfied with the report and would recommend APBI to anyone wanting to purchase a home with confidence that they know what they are buying."

"I used Australian Property & Building Inspections Melbourne services after extensive online search and found their service to be professional, friendly and convenient. There seem to be lot of property inspection companies out theres who charges exorbitant prices. I found their services reasonably price yet service that had been carried out was thorough and second to none. The inspector who did the inspection arrived on time and spent lot of time going through every detail and made it easier for me a make relatively large financial decision based on his report and my own judgement. One factor to keep in mind no matter which inspector carries out the inspection no company seem to take the liability on any defects not picked up during their inspection therefore your own due diligence is a must."

"I am very satisfied withe the APBI. They have done excellent task for me. Just within a 24 hours of booking they completed the inspection. Greg, the inspector, explained me all bits and pieces of the report and helped to take my decision about the property. I surely recommend them."

"These guys know their stuff. Will happily use them again."

"Great service. The building inspection was organised quickly and we received the report the next day after the inspection. The report was detailed and thorough. I would use APBI again."

"The APBI Melbourne were extremely helpful with our Building and Pest control. Quick and with an in depth report emailed straight to me with things that we didn't notice when we inspected the property. Highly recommend!"

"Inspection has been completed in a timely fashion with comprehensive report being sent through shortly after the appointment."

"Definitely recommend APBI for building and pest inspection. The customer care service was awesome. Wayne Hinton, the building inspector having 30+ years of experience listened to all our queries very patiently and gave us a call back after inspection to explain all his findings in a very detailed manner. Overall report was very detailed and readily helped us to go ahead with our decision. Quite happy with the service."

"The service was great. I received a detailed building and pest report. The inspector was excellent, very thorough and extremely helpful throughout the process. I highly recommended APBI."

"Competitive rate and very approachable"

"Good price for a very thorough inspection. Revealed important structural defects which protected us in the purchase. Highly recommended."

"Very good and fast service. Got the detailed report on the next day afternoon. Only one "problem" is that please book earlier than the date you consider as they are a very busy business."

"Had an amazing experience with them. Even when we had to reschedule our appointment they were very cooperative and did that without any fuss. Also they did quite a thorough check and there were some points which we mentioned to their inspector who made sure to mention all that in his report. Thank you so much Australian Property and Building Inspections for being so helpful."

"Highly recommend APBI as an independent inspector. We were impressed with how thorough the inspectors were and the level of detail in the reports."

"APBI inspected our property in Glenroy. The service was quick and thorough and the inspector was available by phone and very pleased to talk us through the report and discuss"

"We?ve used this team twice for house inspections and we bought the second house that they inspected. Very thorough and comprehensive, right down to comments on caulking and grout to maintain waterproofing, photos were also very helpful."

"Tony was great! with his professional eye for detail, we were informed that the roof had had water damage to the beams and also there was evidence of termites in the surrounding garden beds. Without this advise we would have gone ahead and brought the property."

"Dave was an exceptionally outstanding inspector who conducted our pre- purchase inspection. He was honest and gave us his professional opinion on the day. We are so glad we went with such a remarkable company who assisted us in purchasing our first home. I was nervous phoning up, unsure of what to do however Jade the lovely consultant was a great help and even arranged booking times with the real estate agent. The report was given to us the next day, it was extremely easy to read and I even passed it on to our broker who said she will be using this company in the future - as Dave left a great impression and his report was thorough and simple to understand compared to other companies. Definitely will be recommending to our friends and family!"

"This inspection was worth every cent! We'd found a place we really loved and were prepared to bid hard for it at the auction the coming Saturday. It was last minute, but on the Wednesday I called APBI and they were able to do the inspection the following day with a written report submitted to me the on Friday morning. Michael was great. He called me as soon as he'd done the inspection and told me the house had major structural issues and a major termite and borer infestation! His call alone was enough to make us pull out but the written report was great. Super thorough, full of photos and good explanations of every issue. I also called him the next day to chat a bit more. He was happy to answer all my questions and was very knowledgeable. His report saved us from buying a total lemon! I highly recommend theses guys and we'll be using them again when we find another place we like."

"Very fast and efficient. The report came back with a good level of detail that aided us in making the right decision."

"Great service. Quick response and inspection timing, especially considering how fast we needed it done! Very thorough report as well. Highly recommend."

"It has been really a great relief having an inspection company and specially inspector like David!! It is really worth to have third party inspection be it a new or old building/property. I would definitely recommend APBI for the maintaining not only quality in what they do but also being professional in Victorian Market"

"Great efficient service with a detailed report that helped us realise that the property had minor flaws we would not have picked up. Would happily use them again."

"My husband and I recently engaged in the services of the Australian Property & Building Inspections Melbourne. I was so pleasantly surprised to receive the report within hours of the scheduled inspection. The report was 48pages long. First though was OMG the house we are looking to buy is falling to bits. How wrong I was. The report was so easy to read with accompanying pictures next to each item. I particularly liked that next to the noted issue the inspector noted what trade would be required to fix the issue. I have already recommend Australian Property & Building Inspections Melbourne to family and friends and will continue to do so."

"We have used APBI for two inspections now (June 2019 and July 2019). They have been great both times; prompt, clear, accurate and timely. They offer what they say they offer and have liaised perfectly with us and the real estate agents on both times. Would recommend as a easy and quick building inspection company."

"Easy to deal with, quick response time and thorough report"

"Received a detailed report about the building which helped me learn a lot about the building condition. I was present at the time of building inspection, they checked it very thoroughly. Could not be happier with the service from APBI."

"Very good service and prompt response. Many thanks to Shweta and the team."

"Experienced and knowledgeable inspector. Communication with the office is easy and prompt. Report is detailed. Getting the house inspected with APBI helped me heaps and saved me heaps."

"I have used Australian Property and Building Inspections throughout my entire build. Booking was a breeze and timing was very accomodating to both myself and my site manager. Turnaround of report was same day and very detailed with written information accompanied by photos. A very professional and thorough process with great customer satisfaction and piece of mind."

"I needed an urgent inspection on a property that I was purchasing, with specific instructions on which areas of the property I needed checked by a qualified builder, and they were able to book and complete the inspection in the short time-frame that I needed. I received a very comprehensive report from Greg, who gave me detailed information and advice on what areas in the house needed repair/maintenance both now and in the near future, including the foundations and water drainage since the property was on a sloping block. The team at APBI were very easy to deal with and responded to emails and phone calls pretty quickly. The whole experience was really easy and straight-forward, and the cost was very reasonable. Would definitely recommend these guys to anyone needing a building/property inspection."

"Fast service, detailed report provided for records which was easy to read and understand. Great customer service, friendly and helpful staff. If I would need building and pest control inspection service again, I will be surely coming back to apbi."

"Could not fault nor ask for anything more, the report offered was well detailed, accurate and to the point. The timing also was fantastic, enquired, booked, inspection completed, and report delivered all within four days."

"Efficient to book an inspection. The building inspector was very thorough, very polite and just got on and did his job. The report was very clear and easy to read. I am very grateful for such a fabulous service."

"Quick, easy appointment of building inspector with one phone call. Report was turned around within 24 hours of appointment. Would recommend services of APBI."

"Super convenient. Very easy to book and appointment and pay. They arrange a meeting with the real estate agent and organize the inspection without my intervention. The final report is detailed and lucidly explained. Would definitely recommend them.."

"This was our first home and we wanted to be very sure whether we are making the right decision. Inspector was very punctual, friendly and did the whole house inspection meticulously. He was very patient to answer all our queries and suggested ways to keep house in a better condition and avoid damages. The details provided in the inspection report was too good and every nook and corner of the house was covered. APBI helped us make the right buying decision. Would definitely refer it to all first home buyers."

"Prompt service and the report was available in one day. Although the house did not pass the inspection but the service was good. i am planning to use the service again in the future."

"I liked the report provided by APBI, the inspector was professional and went through all details and answered my questions clearly. I do recommend them to everyone going to buy a new house."

"Very professional. Met my early request for a building inspection. Customer service staff very friendly, informative and helpful. Inspector provided thorough and prompt report."

"APBI were prompt with their correspondence; their report was thorough and professional. Overall quality of work is outstanding."

"Truly professional and worth every penny."

"Our inspector found defects which was hard for us to find out and which we would have definitely missed out.But few common things, like spikes of carpet,scratches on wardrobe etc we only got to his notice which we felt alright as anyone can find these faults but structure defects which he found was critical."

"APBI provided a comprehensive pest & building inspection with quick turnaround and the booking process was easy. My only criticism is that their opening hours here state they are open on weekend, but when I tried to get in contact on Saturday and Sunday via phone/text/email, I only recieved a response on Monday morning. Otherwise great service."

"Most of my experience was good. Inspection staff is very well experienced and highly professional. Only thing which I want to add is to add more packages different phases. Currently, you are having only 1 cost package for all 4 stages. No other comments. Keep up good work."

"professional service. very quick and detail report. help a lot for the new owner like me. Thanks so mcuh"

"It's been great experience with APBI...you guys are champs..."

"Great service Excellent communication throughout Inspector was excellent and was very helpful when I called with questions from the survey and was clearly really thorough. Current owners of the home we were buying remarked how long the inspector was on site for and how thorough he was. Highly recommended"

"I signed a contract for a property over the Easter period and conditioned the property to a building and pest inspection. With only 7 days (technically 4 minus the public holidays) to arrange the inspection it was pretty stressful. I picked APBI because of all the positive reviews and after seeing a sample of the report which is clear and details exactly what they will check for each area of the property. In addition the quote was provided upfront on the website and I know exactly what I will get and how much I will pay which is a very reasonable price compared to all the other quotes that I got. When I made my booking, they were available on the same day and the staff on the phone grab the details, the rest, APBI took care of and arranged with the agent. After inspection my inspector happily provided information and recommendations to me when I called twice. The advice was helpful and helped me to negotiate a concession for the price for repairs. The only feedback I have is that ABPI is not bookable on the weekend and public holidays so might not help if you have a tight deadline. Also I wasn't notified that the inspection was completed therefore I had to follow up to confrm. Other than that great company and people to deal with."

"Easy to book inspection and the price was competitive."

"Highly recommend APBI, they?re professional and obliging."

"Very happy with APBI. Very prompt and accommodating. The inspection went quickly and report was clear and detailed. Would highly recommend."

"Fantastic customer service and very fast turnaround time for the inspection. Liaised well with the agent and reduced my need to coordinate the inspection. Report was fantastic - so comprehensive. Highlighted absolutely everything that I was aware of and all the things I wasn't aware of. Would highly recommend APBI to anyone looking for an urgent and/or comprehensive building and pest inspection."

"We were very happy with the inspection by APBI. They were thorough and highlighted the major issues with the property we were looking to purchase. Subsequently we didn't purchase due to their great work in finding a leaky roof amongst other things. Would highly recommend!!"

"Highly recommend APBI. I personally have chosen them for all the stages of my new home inspections. The report get to me on the same day and its thorough.. even my builder loves to see what are the things they have missed so overall a great experience. I have already recommended them to my friend who is also choosing their services. Thanks"

"Overall great experience and would highly recommend. Shweta was very helpful in booking the building and pest inspection we needed within a few days of requesting it. The inspector assigned to our property turned the report around quickly and even took the time to clarifiy questions we had and was friendly. Very smooth process."

"I have contacted many Builders but due to short notice they could not come and do the inspection. But APBI - David Roth delivers and exceeded my expectations. I booked online and within the day I received the booking confirmation. APBI report detailed all defected things that needs to be done before the settlement. Photos are clear and explained why it's needed to be fix under Australian Guidance and Tolerance. if you build a house I advise you use them- it will your time and heaps of money. Since it is the Final payment, it is important you bring in someone who are knowledgeable and experience in this field. I would use them again in the future."

"Very efficient. Quick to reply and book in the inspection. Would definitely recommend to friends and family."

"It?s been a great experience working with APBI for pre purchase inspection, The whole process is well managed and organised, reliable and stress free, the inspection report is thourough and professional. I would definitely use again !"

"Quick, friendly and very efficient. Reasonably priced and received a clear and detailed report. The report included photographs even of the hard to reach places like attic spaces."

"APBI responded promptly to my request and their report was easy to follow and reasonably priced. It brought up several issues that I had not considered but were extremely relevant to how much I decided that I could pay for the property."

"My partner and I have used this company twice for building and pest inspections and they were fabulous. Organised quickly, affordable and timely reporting. Thanks so much"

"Staff were very helpful in getting a pre-auction inspection done before the weekend. The turnaround was quick and the report was more in-depth than expected. We didn't buy the property so we will be using their services again!"

"Second time using APBI and again I required a quick turnaround for a building and pest inspection with short notice - but the team was able to provide me with the service and building report all within 48 hours. Greg who was in the building inspector was SO knowledgeable, and also incredibly helpful. Will definitely be recommending this service to friends and family, and will use them for future property requirements."

"Thank you to Australian Property & Building Inspections Melbourne. They were able to accommodate, at short notice, an inspection that we required prior to settlement. They provided us with a thorough report and were available to discuss their findings with us over a long weekend. Professional and friendly, their advice provided us with peace of mind, reducing anxiety out of settlement. I would recommend their services."

"3rd time using APBI now. Report provided the same day. Thorough and complete report. Highly recommend. A++++++ 2nd time using APBI. Fantastic service, very quick to provide reports. Gave great advice. Totally recommend them. A++++ APBI were excellent. Easy to arrange an appointment. Both inspectors came to check the property. Reports were received quickly and were comprehensive. Recommend. A+++"

"Reception made it easy to arrange appointments via email. The inspector was helpful and on the final walk through picked up a crack in the bath which I did not notice, this allowed the bath to be replaced before settlement making the inspection so worth it. The report was done quickly and the information was very helpful."

"Thank you for the job well done! I will definitely get you again for my next new home building project. Your inspections outcomes have been so reassuring and office staff are all helpful and polite. Will highly recommended your company to anyone."

"I was very pleased with the level of service and quality of the building inspection. An inspection was organised promptly after I enquired and the report was very thorough. The inspector was responsive to follow-up questions over email. I'd definitely recommend working with AP&B."

"Our building and pest inspection was very well priced, came back really quickly and the assigned inspector even spoke to me regarding some questions I had. Great service."

"Exceptional quality. Will definitely use again if needed."

"Prompt, professional and reliable. Report we got was very thorough"

"Quick, detailed and thorough inspection and report, for half the price of their competitors. The inspector Greg took the time to call and go deeper in details. I would use APBI again for sure."

"very pleased with the service, they arranged a pre-auction inspection with the estate agent and emailed me the report very quickly. I found the report very clear to read and interpret, with helpful photos."

"Good service and efficient reply and communication. I would like to book again next time and also recommend to my friends."

"Their customers service was excellent, the building inspection was thorough (even our experienced real estate agent commented on their thoroughness) and their proactiveness in offering an earlier appointment and arranging this with the real estate agent helped significantly in us securing a private sale on the day of negotiations. Couldn't recommend more highly."

"Easy to book and my inspector was punctual and professional. Not much more you can ask for."

"Excellent service very professional strongly recommend apbi to anyone looking for a pre purchase inspection"

"Easy to communicate with. Prompt replies. Organised and efficient. The inspector was very thorough and helpful with his assessments. Happy to recommend!"

"From initial contact to request and inspection, all the way to completion of it, APBI have been nothing but responsive and professionals. Craig was on time to the minute and Chantelle responded to our emails in a matter of minutes! Reasonable pricing to top it all and a great referral system that rewards my clients when choosing them. It was a pleasure dealing with you, looking forward doing business again! Thank you"

"I loved your service. The inspector was right on time to start the inspection. He inspected with a lot of care and really had an eye for detail. The report was sent to me within 2 hours. The report in itself was very exhaustive, had a standard checklist that is easy to understand. Overall very satisfied with the service. It was a real value for money."

"The booking process was simple and the lady who handled it was both pleasant and professional; the gentleman who carried out the actual inspection was on time, well prepared, highly engaged and very thorough; the written report itself was simple, clear and easy to understand. I heartily recommend this firm."

"it was really easy and hassle free booking over the phone , in the very next day the inspector was on time to inspect the property, he did the thought inspection and provided us very easy to understand report which includes photos and all information, after reading the report we realized some damage in the roof area , i called the inspector to understand the overall comment about the house , he sorted all our doubts over the phone in nice manners. we are very happy to chose APBI for our building inspection and will definitely use them in any future inspections."

"Used them when purchasing our new family home. Extremely good customer service, contacted the real estate agent immediately to book in a time and the report was thorough with inclusions of; descriptions, pictures and recommendations for the future. Would recommend to anyone looking to get an inspection done and will use again in future. Thanks."

"APBI is super good, super professional. I booked APBI Inspectors while i was building house last month. They did really good job after every stage completion. I am very happy the way they did all the inspections and would certainly recommend to my family and friends in the future. Thanks APBI. Cheers"

"quality and detailed work - absolute professionals that were able provide a quick turnaround time from inspection to churning out the actual report. highly recommend and would use again."

"They organised the inspection very quickly. Lots of photos and information in the report. Thanks"

"APBI provided an exceptional service and were excellent value for money - I was impressed with the standard of communication and turn around of report, and in particular with from Michael in VIC, who was very knowledgeable and even provided a verbal appraisal. I would work with APBI again in future."

"We did our new build inspection with them and we are very happy, the price is very resonable and they did a good job, the report was comprehensive and was delivered quickly. Highly recommended"

"The building inspection report was very detailed and easy to follow. It had a lot of pictures of the even smallest problems which I am very grateful of. With such short notice they provided a very comprehensive report and very cheap price compared to other companies. Thank you, I definitely recommend it to every one else."

"It was very easy to arrange a house and pest inspection through APBI with one phone call / email. They liaised directly with Real-estate agent and completed the inspection promptly and issued the report the next day. The report was very comprehensive and easy to interpret. They gave very objective comments as well as an overall slightly more subjective comment which was re-assuring to know that the house presented well. Booking, payment and receiving the report were all super easy to complete and pricing was well less than several other companies i got quotes from. Overall, very satisfied and happy to recommend to others purchasing a property."

"I am a Civil Engineer, and always want to get the best organisation to advise me.. APBIM did not disappoint, very professional inspection report, which could not be faulted."

"Good in depth report, checked on top of roof and inside loft as well as under house, checked taps etc. checked all sealants, tiles, anywhere water can get in. Prompt to get back to us, and to make appt. No issues. Only thing that was not checked was gas heater. Would use again."

"Highly recommended I am very happy with service Had good feedback from them"

"The service provided was friendly, prompt and clear to understand. The team went out of their way to accommodate an inspection that needed to be done immediately. This was then followed up with a call from the inspector who answered the questions I had regarding some details in the report. I couldn?t recommend them more highly and will definitely be returning should I ever need another inspection."

"Good Inspection carried out by the team and very quick turn around on the report. Thanks for your help. Will use again!"

"Really friendly building inspector, super thorough and very informative. Highly recommend especially for first home buyers . Thanks for a great experience and all your help :)"
Our Building & Pest Inspectors
Industry News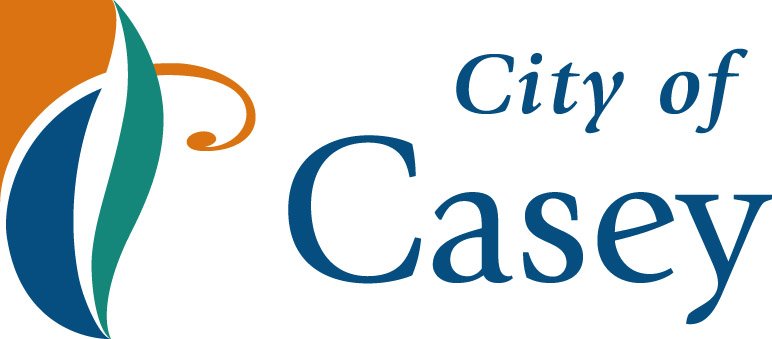 Having a thorough building inspection completed before you proceed with the sale or purchase of a home is imperative - but it can be costly. One simple way to save money on your property inspection is to have your building inspection and pest inspection done in unison. This saves time and money for all parties involved - sellers, buyers and inspectors alike.
Read More...
Latest building Inspection Events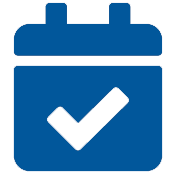 New Booking
Inspection Type: Building & Pest Inspection

Building Type: House
2 Bedroom
In: Unit 37/77-79 Bayswater Road Croydon VIC 3136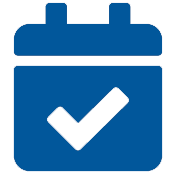 New Booking
Inspection Type: New Building Inspection - Completion Stage

Building Type: House
3 Bedroom+
In: 13 Desmond Street Keysborough VIC 3173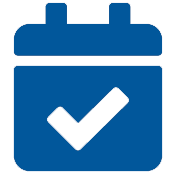 New Booking
Inspection Type: New Building Inspection - Completion Stage

Building Type: House
3 Bedroom+
In: 15 Desmond Street Keysborough VIC 3173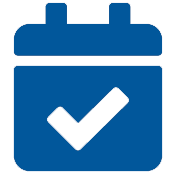 New Booking
Inspection Type: Building & Pest Inspection

Building Type: House
3 Bedroom+
In: 12 Windich Place Leederville WA 6007

General Questions
Yes, our inspectors are available 7 days a week.
Your presence is certainly welcome but not essential. Our inspector will need access to the property which can be arranged via the Real Estate Agent or Vendor.
Depending on the property itself, we allow an hour for the inspection and up to another hour for reporting and documentation.
Some home inspections take less or more time depending on the degree of accessibility and depending on the number of defects found.
We then prepare the report and liaise with the client on the findings.
The report is available within 24 hours of inspection and often sooner. Payment must be received prior to a report being emailed or posted.
24 hours notice must be provided to cancel a booked property inspection.
Yes, APBI holds both Professional Indemnity Insurance and Public Liability Insurance.
Payments
Yes you can pay using your credit card via our online secure payment gateway, calling our friendly team or at the time of inspection with your building inspector.
Yes, APBI has BPAY facility. You will receive an invoice which will include the BPAY Biller Code and Reference Number required to make payment via your financial institution.
REFUND POLICY
24 hours notice must be provided to cancel a booked property inspection. Once the property inspection has been completed payment must be made prior to a report being emailed or posted. No refunds will be available once an inspection has occurred.
Any requests for a refund must be made in writing to our accounts department: