from $370.00 +GST

Australian Property & Building Inspections will ensure you know what you are buying and our local trade qualified building inspector will identify any fault or defect prior to negotiating a price or bidding on a future property.

A pre purchase inspection report is a document outlining any major and minor defects found during an inspection by one of our registered building inspectors. We identify problems that range from major structural defects to leaking plumbing.

Australian Property & Building Inspection building inspections are conducted within 24 hours of being booked, and the report supplied the next working day.

Download a sample pre purchase inspection report or review our building inspection cost table.
"It was very detailed and well defined report and also helped me to understand all my concerns."

"River at APBI was fantastic to deal with. He was thorough, personable, flexible and very knowledgeable. An excellent experience."

"We were able to secure a building and pest inspection the next day and the entire process with the APBI team and Brad our inspector was excellent. We received the report in less than 24 hours, which was detailed, honest and very well presented. It had a significant impact on our decision to purchase. Will definitely be using again for future inspections. Highly recommended."

"So far, it's been a great experience dealing with APBI. The team is very responsive and provides a detailed report about each inspection timely. If there are any gaps in construction, that's addressed as well which is pivotal for the vendor. Thank you"

"We were able to secure a building and pest inspection on the day and the entire process with APBI team and Greg our inspector was excellent. We received the report in less than 24 hours, which was detailed, honest and ultimately lead to our decision in not going ahead with a purchase. Will definitely be using again for future inspections."

"We went through APBI based on previous reviews, and they haven't disappointed. Great quality reporting and awesome customer service! They were able to work around a tenative date for my preslab stage and corresponded with my builder on my behalf. Great work team!"

"we used them when we were selling our house - they were prompt and on time and the report was in-depth with descriptions and photos - I would use them again if we sold or bought another property"

"I have now obtained three building reports from APBI in the past few months. The customer service has been excellent and the building inspectors (Wayne and Greg) were very thorough and honest. On all occasions, the report was received within 24 hours. The reports were comprehensive and certainly assisted us in deciding whether or not to proceed with the purchase of the property. I highly recommend prospective buyers to engage APBI for a building and pest inspection prior to their next purchase."

"Highly recommended ABPI, They are good in their business."

"We used APB after a friend recommended them to us to complete our pre-sale inspection of the property and they have been fantastic. Their website was easy to use and all the information you need was laid out clearly. No hidden costs whatsoever. The inspector completed their inspection and the report came out the very next day. We have recommended them to other friends already."

"Excellent service, cannot recommend highly enough! Five Stars :)"

"Professional inspection done to my satisfaction!"

"They were very responsive and professional to work with. Thanks to them we identified a great deal of defects on the property. Although, I must say they missed one major defect(creaking flooring) which is tad upsetting given they found other defects which could've been missed easily. Overall, a mixed one for me."

"Good quality reports from building inspectors that actually take their time to fully inspect a property as opposed to others in the market. Great value for money and a must for any prospective buyers. I highly recommend and will be using these guys again."

"Great value and peace of mind when purchasing our new apartment. Quick, friendly and super professional."

"Very professional at a good value."

"Very detailed report. Fair price. Easy to contact and change the appointment. Amazing customer service. I already referred two of my friends and definitely recommend them to others. Thank guys and keep up the good work."

"Was very happy with APBI service. I called them one week before handover.. Manisha from reception explained the process with the completion inspection. They were very flexible with appointment date and time. David was our inspector, he arrived on time and the report was sent to us within a few hours even though it usually takes 24 hours. The report stated all the defects in detail with photos aswell. Highly recommend APBI. Thanks Zainab :-)"

"Good and detailed report. Professional and helpful"

"Had to move quick on a property and was able to organise an pre-purchase inspection and was able to have it done within 48 hours. Report has photos and is easy to follow. Would use again"

"Used the services for Pest and structural inspection.It was ontime, professionally done, well communicated."

"Used APBI for a few pre-purchase building and pest inspection, they were very prompt with appointment booking. Inspector was also helpful with going through the post-inspection report + any recommended fix."

"APBI completed a building & pest inspection for us on a potential purchase. They were recommended to us and were priced well so we engaged them. I was very impressed with the turn around time and detail of the report. I even called the rep for a couple of questions of which they were more than happy to help elaborate on the report items. Would recommend their inspection services to family and friends."

"David was friendly and extremely thorough with his inspection. He had a sound knowledge of the Australian building standards and he took the time to explain issues to us in a clear and concise manner."

"Inspection scheduling is too quick, they are too responsive. I give them 4 star becasue, during my last inspection, inspector fail to notice some items that we have to deal with builder. Overall, its good experience!"

"We had a great experience with APBI, they were quick to book us in at short notice, provided valuable and honest appraisal of our property & were good value for money. Thanks"

"I contacted APBI as I needed a building and pest inspection completed asap. They were able to accommodate me within a couple of days and I had the full report by the next day. Very detailed and thorough. Would definitely recommend them to anyone looking for a pre purchase inspection."

"They are responsive and flexible to attend the inspection time but I am not satisfied with detail report they are preparing. They are using system generated report with pre populated Yes/No kind of questionnaire along with standard clause of APBI and pictures taken during inspection but there is no technical details about the fault or recommendation according to VBA guidelines for builder to fix it. It doesn't add much value. I would recommend APBI to provide more description according to VBA code which can help builder to understand technical requirement and knowledge."

"This was my first time purchasing a property, and I was glad I went with APBI. They were affordable, and the service was quick and professional. They liaised with the agent to confirm a time and did a thorough inspection of the property! Would recommend - it was a very easy process!"

"Very responsive and quick turn around on the building and pest inspection report. Ispectory available on phone to discuss all issues identified after inspection."

"Well worth the peace of mind! Small up front cost could save you thousands in the future."

"Engaged APBI recently. Highly professional, ontime throught the tenure. Exhaustive reports & high attention to the details. Highly recommended."

"So far is a good experience using APBI. They gave prompt reply to the enquiries, and they done the inspection and reports in timely manner. The inspector is easy to be contacted. They also gave a very good price!"

"I needed an urgent Building Inspection for the purchase that I made. I contacted APBI team and explained my circumstances, they organized an inspection even earlier than what they first promised me and the report was ready and sent to me straight away."

"Very detailed and thorough report. Thank you for your business, much appreciated."
Our Building & Pest Inspectors
Industry News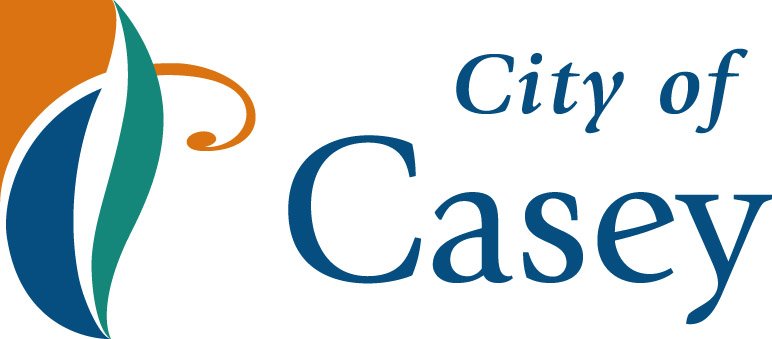 Having a thorough building inspection completed before you proceed with the sale or purchase of a home is imperative - but it can be costly. One simple way to save money on your property inspection is to have your building inspection and pest inspection done in unison. This saves time and money for all parties involved - sellers, buyers and inspectors alike.
Read More...
Latest building Inspection Events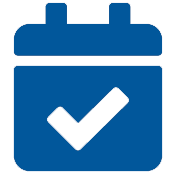 New Booking
Inspection Type: Building & Pest Inspection

Building Type: House
2 Bedroom
In: 37C Chichester Way Nollamara WA 6061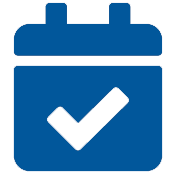 New Booking
Inspection Type: Building & Pest Inspection

Building Type: House
2 Bedroom
In: 251 Darebin Road Thornbury VIC 3071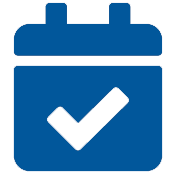 New Booking
Inspection Type: Building & Pest Inspection

Building Type: House
2 Bedroom
In: 2 Chirnside Road Berwick VIC 3806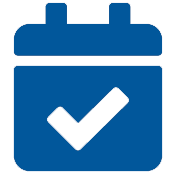 New Booking
Inspection Type: New Building Inspection - Completion Stage

Building Type: House
2 Bedroom
In: 23 Endurance Way Point Cook VIC 3030

General Questions
Yes, our inspectors are available 7 days a week.
Your presence is certainly welcome but not essential. Our inspector will need access to the property which can be arranged via the Real Estate Agent or Vendor.
Depending on the property itself, we allow an hour for the inspection and up to another hour for reporting and documentation.
Some home inspections take less or more time depending on the degree of accessibility and depending on the number of defects found.
We then prepare the report and liaise with the client on the findings.
The report is available within 24 hours of inspection and often sooner. Payment must be received prior to a report being emailed or posted.
24 hours notice must be provided to cancel a booked property inspection.
Yes, APBI holds both Professional Indemnity Insurance and Public Liability Insurance.
Payments
Yes you can pay using your credit card via our online secure payment gateway, calling our friendly team or at the time of inspection with your building inspector.
Yes, APBI has BPAY facility. You will receive an invoice which will include the BPAY Biller Code and Reference Number required to make payment via your financial institution.
REFUND POLICY
24 hours notice must be provided to cancel a booked property inspection. Once the property inspection has been completed payment must be made prior to a report being emailed or posted. No refunds will be available once an inspection has occurred.
Any requests for a refund must be made in writing to our accounts department: